Samus shows up late for final exams
So for the second year in a row, local fish turned cyborg private investigator Blondbass turned everyone onto the idea of crafting report cards for E3. Unlike last year's round up, this year we're here to share our complete E3 thoughts, from what we wished was going to happen, what we expected, and how we felt about what actually went down.
This year the community team hit a snafu in making sure we wrangled as many report cards as we could because of how busy we were. But we still managed to get a few and expect to see plenty of thoughts and discourse alone from just gathering together in the post-E3 glow of "Can you believe Samus is officially returning?"
So among things like the confirmation of Beyond Good and Evil 2, the return of Samus, Mario Odyssey's incredible and catchy trailer, and even Star Wars Battlefront II's decent showing, how did our community feel about E3 this year?
Inspector Gadget
Dwavenhobble
GoofierBrute
Retrofraction
Robosquid
Siddartha85
Zalno
iam16bit
saxman234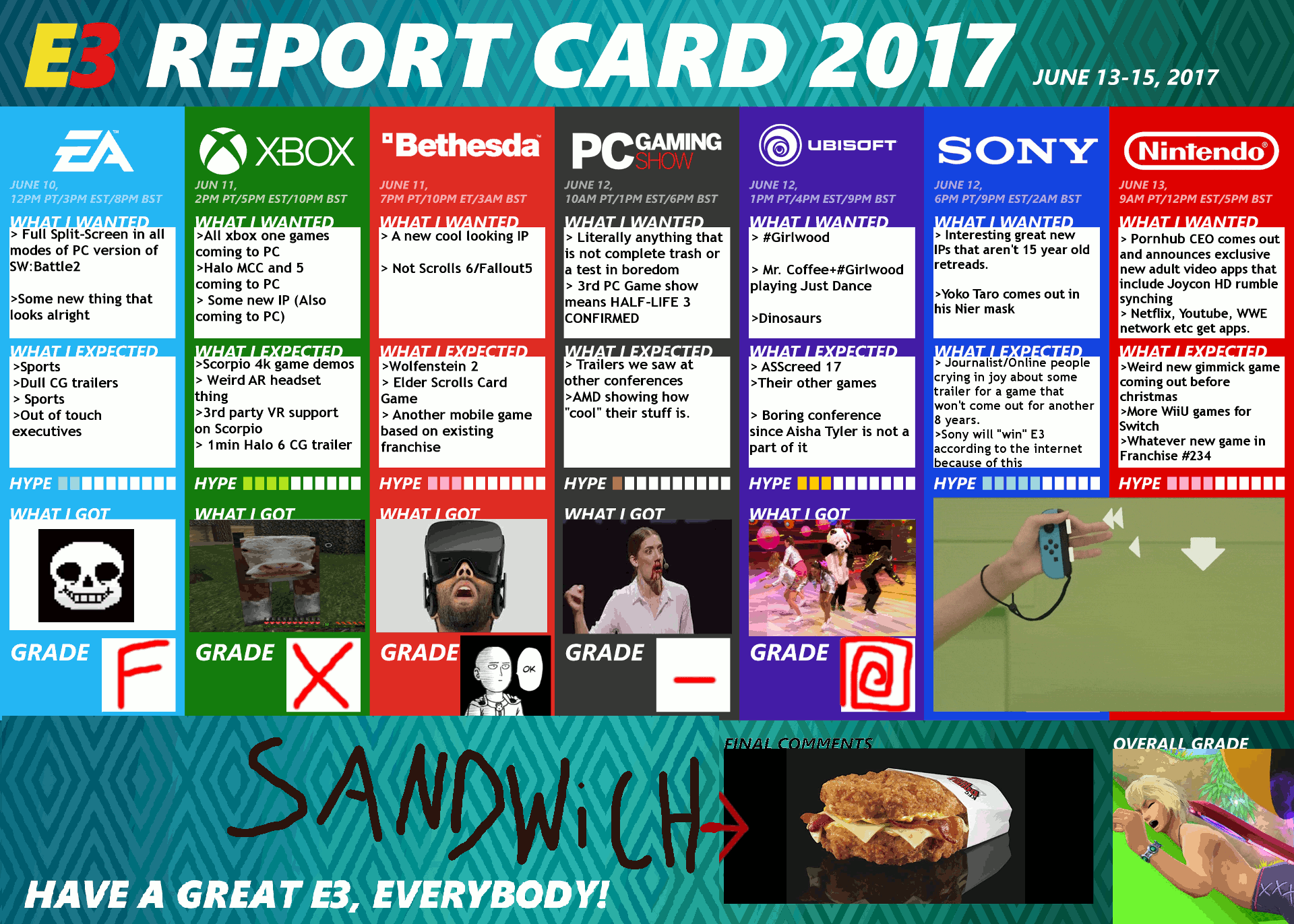 So what were you expecting? And how did you feel about E3 this year? Leave a comment below and share your thoughts!