"There's swearing in it"
Streaming services are all the rage now, with DC providing their own with DC Universe. With a New York Comic-Con panel consisting of figureheads like Geoff Johns, Jim Lee, Patty Hirsch, and others, the company made a case for their service's original content. While their lofty goals sound good on paper, the service still has much to prove to justify its price, especially with your CBS All Access's and Disney Plays in the mix.
When asked what was new and fresh about DC Universe, Johns humorously offered: "There's swearing in it." But after showing a couple of new trailers for the live-action Titans and animated Harley Quinn shows, Johns offered a more serious promise. The streaming service is hoping to have a diverse slate of original content, representing a variety of genres. Something "edgy" with Titans, "comedic" with Harley Quinn, "scary" with Swamp Thing, and so on. But whileHarley Quinnwas surprisingly impressive with its self-aware, no-holds-barred humor, the second Titans trailer only supported the idea that the show was "edgy" in the way that little kids think cursing, blood, and looking super emo is cool.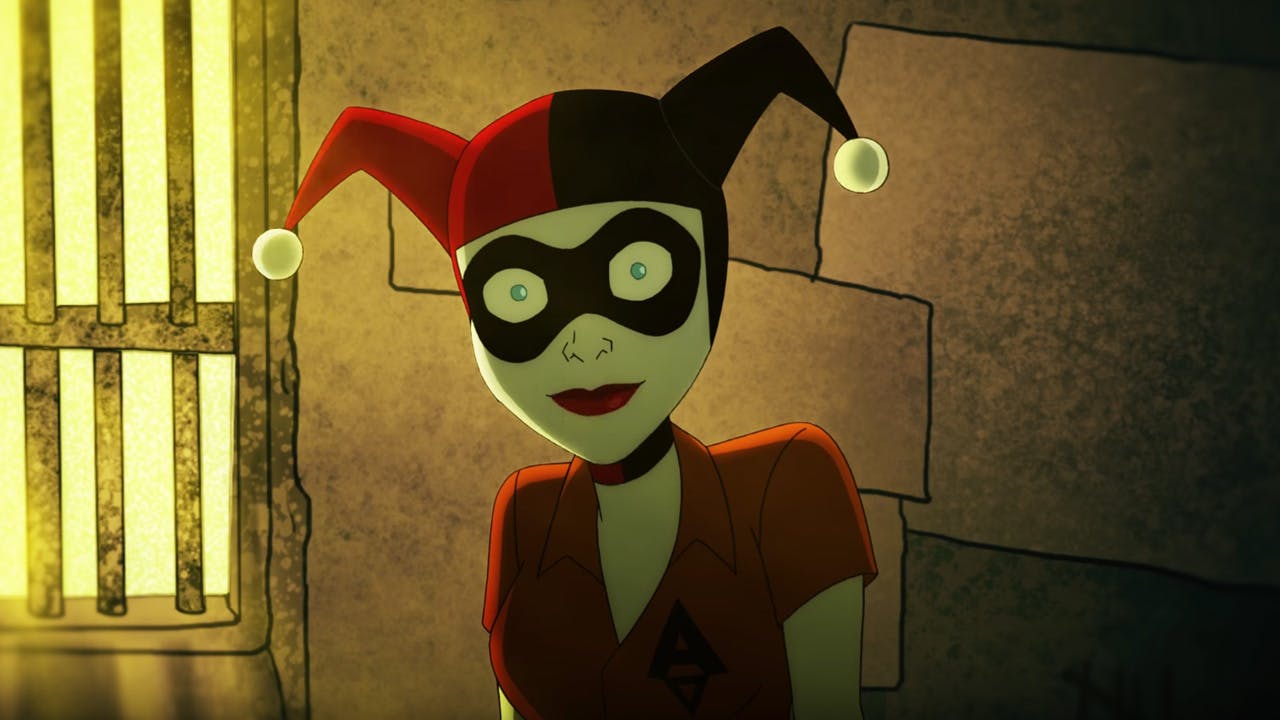 With nothing to show from Doom Patrol, Swamp Thing, and Stargirl, and with Titans already being renewed for a second season, it felt as though DC was counting their chickens before they hatch. The property that produced the most excitement was the previously-announced revival of the Young Justice animated series, but even so, the panel didn't unveil anything new. While I didn't expect too many new announcements, I hoped that the panel would at least generate some hype for the new service—to be honest, I was unaware it had even launched last month.
At the moment, the main appeal for DC Universe is its wide selection of previous DC content, with movies, television shows, and comics galore. Newer DC movies will appear on the service, such as the upcoming Reign of the Supermen and Batman: Hush. Strangely though, the example they used for films new to the service soon was the 1984 Supergirl movie, which has a legacy for being, well, bad. But the panel touted the feature of reading comic books on your television, with the aspect ratio being taken into account when adjusting panels for the big screen—it went to show the lengths DC was taking in curating the experience for longtime DC fans.
But therein lies the problem—it's just for those hardcore fans. People may be nostalgic for Tim Burton's Batman films or Static Shock and the like, but old films and cartoons may not be enough for those craving new quality content. If Titans is the marquee show that the streaming service is leading with, DC might not be sending the right message. If you want to convince consumers to add another service to their bill, it has to be a bit more mainstream, and what DC showed off today had some neat, niche features, but doesn't have anything worth binging through just yet.
But hey, they gave everyone at the panel a free year of membership, so it turns out I actually love it!