Here's how to get involved
[Dtoiders Nanashi and TheDustinThomas have once again agreed to assist us with a recording of Radio Destructoid live from PAX East! Now's your chance to be a part of Radio D history! –Mr Andy Dixon]
It's that time once again! PAX East is upon us, which means seven hour lines, new games to play, talking to Jonathan Holmes, and partying with Dtoiders!
As per usual, I'm particularly looking forward to the last part. And for another year until they realize it's a terrible idea and I should totally be fired, Radio Dtoid let us take the helm and record a live episode for them! With the exception of Kyle who will probably at least make it onto the recording, this would be an entirely community-driven episode of the podcast because there won't be any of the actual hosts there. So let's get down to brass tacks before Conor thinks about what he's just set in motion here.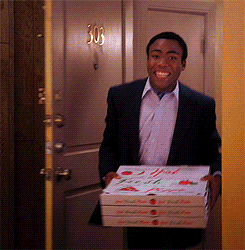 Thus far, myself and TheDustinThomas will be the main hosts for the podcast. Throughout the convention if you can find us or even schedule to meet, we'll interview any Dtoider or just generally talk PAX happenings. Also expect a whole bunch of random (non-Dtoiders) cool people to make it into the podcast. I believe last year I interviewed the person that runs Boston 8-Bit for the show.
WHERE TO FIND US
If there's a Dtoid community thing going on, we should be there! Right now I can tell you that Dustin and I will definitely be at the annual Destructoid community photo, and I'll probably swing by Karaoke. Hopefully I can find a volunteer to help me bulk interview drunk gamers again.
And again, if you'll be at the show, we can arrange a time and day to meet! Join the Google Group to schedule a time.
WHAT WE NEED
Hosts and Dtoiders to interview! Pretty self explanatory there. Let us know in the comments if you're interested in being a main host. Dustin and I have a good chunk of mileage for something like this, but it wouldn't hurt to have an extra main host. Remember, anything recorded at PAX amongst Dtoiders is fair game. Having more hosts means greater coverage. For example, last year Dustin and I weren't at the farewell meetup, but I believe our other main host Darren was there.
RESOURCES
Here are all the things you should check out and regularly keep up with over the weekend. This is all that we will use to stay in touch:
GroupMe (join the Google Group for the link)
Most important is the GroupMe, as it's the easiest to check for anyone there. If you don't have a phone with access to Groupme just let me know and we'll add you through text!
NOT GOING TO PAX?
That's fine too! Believe it or not you can still participate, from the safety of possibly thousands of miles away. If you want to leave questions in this thread, I will try my best to throw them at people we talk to. I also came up with another thing for you guys to do: if there's a game that you want one of us to check out at the show, maybe something not out yet and with not a whole lot of info available yet, we could try to check it out and do a little preview of the game for you from PAX. Let us know in the comments!
Oh God, I'm already fatigued just thinking about PAX. This really is one of my favorite times of the year.Please give us feedbackinthe comments, and don't be shy about suggesting other things too! Looking forward to seeing you all at PAX East!